Microchipping Event with the Humane Society of Hamilton County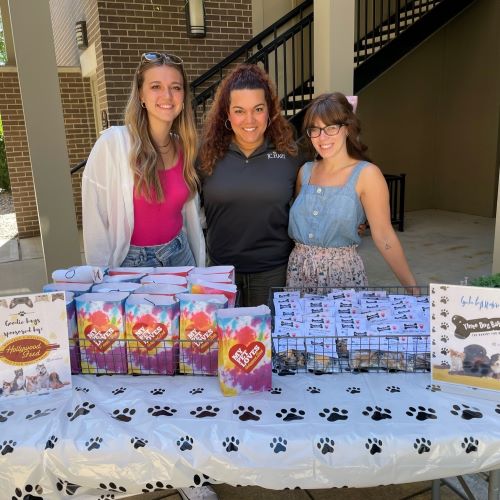 Partnering with the Humane Society of Hamilton County (HSHC), J.C. Hart hosted a microchipping event for our Residents' pets. Having your pets microchipped is so important – especially if they are little escape artists! To help protect our four-legged Residents, we funded one hundred microchips and HSHC offered discounted rates on any extra microchips.
The event was hosted by one of our Carmel communities, Legacy Towns and Flats, on a sunny Saturday in June. There were treat bags filled with goodies sponsored by Three Dog Bakery and Hollywood Feed. Residents from all J.C. Hart communities were encouraged to come out if their pets needed microchipping. With our pet-inclusive policies, we were thrilled to see so many different sizes and breeds coming in for microchips. It was also great to see a variety of cats and even a rabbit! HSHC was also able to help determine if certain pets already had microchips and how the Resident would be able to change the information.
As fervent pet lovers, we love partnering with the Humane Society of Hamilton County while also giving back to our Residents! Keep an eye out for any future events! In the meantime, if you're looking for a furry family member, check out HSHC and their adorable cats and dogs.