Maintenance Appreciation Day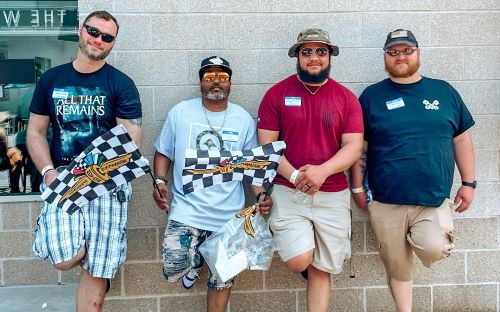 Start your engines! What is Indy in May without visiting the Indianapolis Motor Speedway? Here at J.C. Hart Company, we not only strive to provide an enjoyable living experience to our Residents, but also an enjoyable working experience for our Associates! Our Maintenance Teams work incredibly hard every day, so we wanted to take some time to celebrate them.
For our second annual Maintenance Appreciation Day, a day of sun, relaxation, and race cars was just what was needed. Our teams were able to hang out at the suite, sipping on refreshing beverages and munching on snacks. The garages were open for viewing the Indy Car maintenance and it was cool to see the pit crews working together so quickly! Qualification races took place throughout the day and were watchable from every corner. We also got to watch different drumlines play and interact with other companies in the Midway.
We hope our Maintenance Teams felt the love and appreciation we have for them all. We also greatly appreciate those who stayed back onsite to keep things covered on the home front! We hope you will get to enjoy a day to relax next time! We couldn't do what we do without you.