J.C. Hart and Meals on Wheels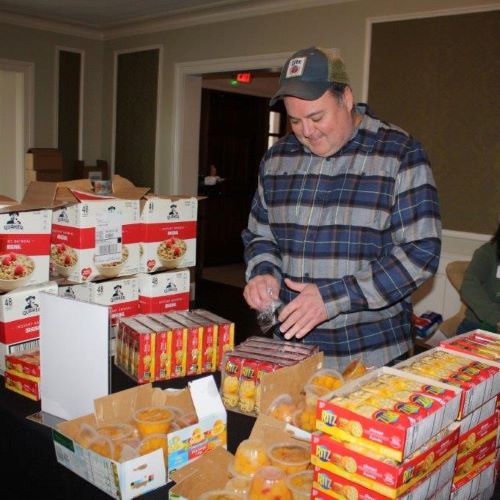 Thank you to all our Residents who helped support Meals on Wheels of Central Indiana and Mobile Meals of Toledo by donating food items for emergency bags for these agency's clients.
Thanks to your generosity we collected:
612 fruit cups
434 packets of tuna
624 oatmeal packets
420 cans of soups
1,606 packages of crackers
600 bottles of Ensure
We were able to assemble over 400 emergency food bags and donated the remaining items to Meals on Wheel's food pantry. If roads become impassible, which is highly likely this week, Meals on Wheels clients now have an emergency kit on hand if Meals on Wheels can't deliver their hot meals.
We did draw names of 5 lucky Residents who donated and will be receiving some rent credit in January.
A Resident at Union Street Flats received one month's free rent! Someone at One One Six received half a month's free rent. And a Resident from Spark, SOMO Flats, and BayShore received $500, $250, and $100 off their respective rents in January. These Residents have already been notified.
We can't thank you enough for your big hearts to support this effort!
Wishing you all Happy Holidays and a very Happy New Year, from everyone at J.C. Hart!