Best Places to Work in Indiana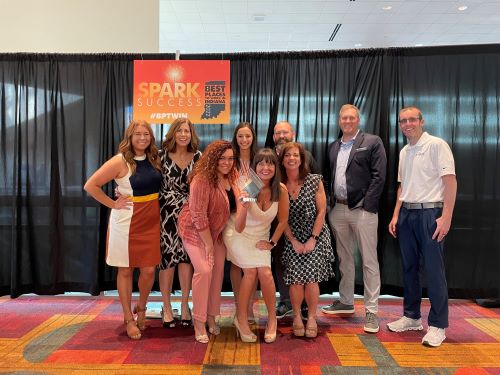 Last Friday, the Indiana Chamber honored 125 companies at the 2022 Best Places to Work in Indiana awards dinner. The rankings, which were determined by employer reports and our Associate survey responses, were revealed during the ceremony. Some of our Executives, Corporate Associates, and Core Value Shining Star Award winners were in attendance as we took our seats in the Indiana Convention Center ballroom to await the results.
We are so proud and excited to announce that J.C. Hart ranked as the 21st Best Place to Work in Indiana for medium-sized employers! This is a 16 spot jump over last year's ranking! J.C. Hart Company, Inc. is honored to be recognized as 1 of only 16 "Hall of Fame" employers by the Indiana Chamber of Commerce and to have been awarded this distinction for the 11th time.
We look forward to diving into the data to determine our opportunities to make J.C. Hart an even better place to work for all our valued Associates. From our email signatures, to website banners, social media posts and even trophies displayed at our Corporate office, being named a Best Place to Work in Indiana is an honor that helps set us apart as an Employer of First Choice and is critical in our quest to attract and retain top talent! We look forward to next year's ceremony as we continue to climb up in the rankings!