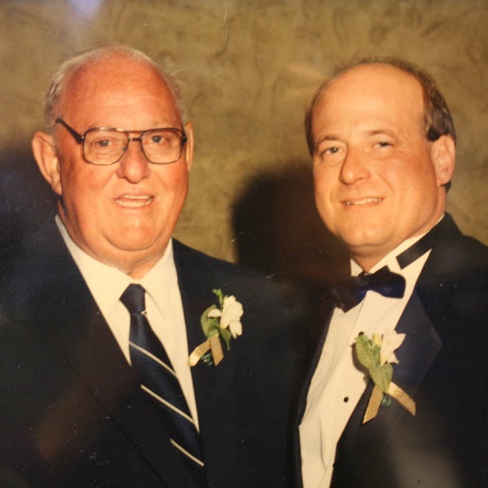 History
The J.C. Hart Company was formed by John C. Hart, Sr. and John C. Hart, Jr. John, Sr. had been a hall of fame builder with over 10,000 housing units in the Indianapolis area since the early 1950's. As time evolved, John, Sr. began to diversify into mixed use developments. This resulted in diversification into apartment development and management. In 1976 they formed the John C. Hart Company, Inc. to serve as the management division to Hart Development Corporation.
In the 1980's the J.C. Hart Company, Inc. began to emphasize target market niche opportunities in the upscale apartment rental market. This led to the development of many successful luxury apartment communities in the central Indiana area.
The company also recognized the need for long term commitment to quality management services for the Residents of our communities. These target market niches and quality management services have become the keystones for the future success of the J.C. HartCompany.
The J.C. Hart Family of Associates strive to exemplify the Core Values of the company with the Purpose to "Make your home an enjoyable living experience."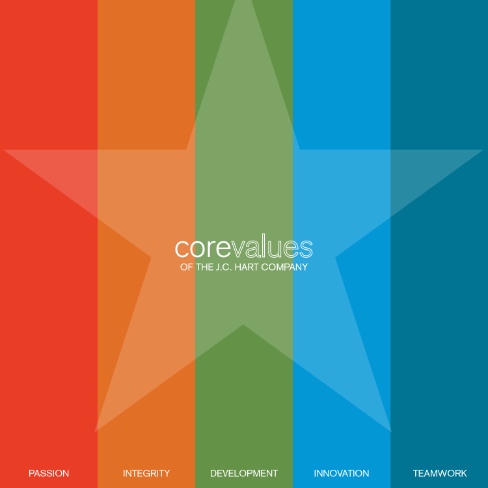 Company foundation
Through the years we established our Core Values, Purpose, Vision, Goal, and BHAG for the company. Passion, Integrity, Development, Innovation, and Teamwork are the Core Values foundation for J.C. Hart to focus on creating enjoyable living experiences. With our Core Values and Purpose in place we created a Vision for the company where "Our passion for our customers creates demand that far exceeds our supply." We believe these pieces together drive us toward our Goal of Excellence in what we do.
As we have evolved we have continued to build on this foundation by becoming a Gazelle's organization and adopting a BHAG for our future. By December 31, 2025 we will provide enjoyable living experiences to families in 12,000 J.C. Hart homes. The relationships we build and partnerships we have are all important in helping us achieve this goal.
Why our associates love working at J.C. Hart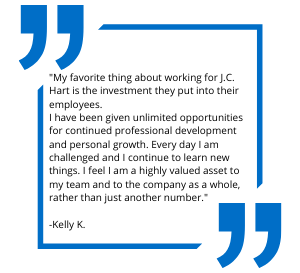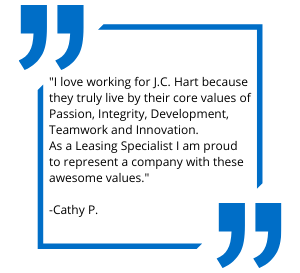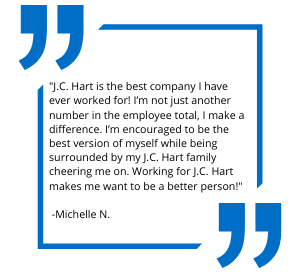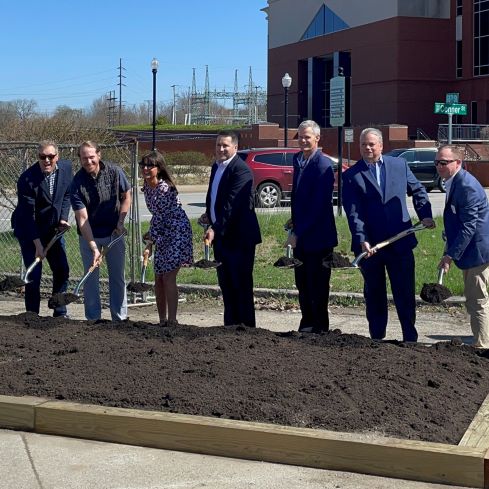 Our focus
We recognize it takes a great team of Associates to achieve our goals and continue to build upon our successes.
We are committed to an "Enjoyable Experience" for our Residents.
We seek out great locations to create one-of-a-kind properties that enhance neighborhoods and build community.
We understand our reputation in new construction, lease-ups, stable properties, and achieving high customer satisfaction ratings is important so we may have opportunities to be a partner of first choice in the market.
We know meeting an owner's financial objectives and five year goals is critical to our success.
Our awards